What is a Certified Pre-Owned Honda?
November 21, 2017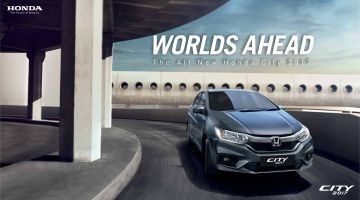 Purchasing a brand new car is no doubt a huge investment, and many people are not quite ready to factor in these costs into their budget. Do you want a car but don't want to buy brand new? Don't worry—you can always go for a certified pre-owned Honda that is within your budget. Honda showroom dealerships offer Honda Certified Pre-Owned vehicles to fill the gap and provide high-quality vehicles that are affordable for the masses.
Honda offers a comprehensive pre-owned certification program with a stringent quality control procedure to ensure that you get only the best quality vehicles available. Each car is backed by a lengthy warranty for your peace of mind.
Only well maintained, late model vehicles are considered by Honda showroom dealerships for the program certification. This ensures that only the best vehicles are shown to the customer. Each vehicle is subjected to a comprehensive inspection regimen with a thorough review and testing of brakes, engine, exhaust, drivetrain, steering and suspension, wheels and tires, and bodywork and paint. A complete service history and report is included for each Certified Pre-Owned vehicle. This documents the automobile's registration and title info, reported accidents, and any other pertinent details that may affect the vehicle's value. The program also features a buy back protection in case the vehicle history fails to disclose a known severe problem.
The comprehensive warranty covers Powertrain Systems and Components up to 7 years or 100,000 miles from the date the motor vehicle was first registered within the parameters of the Honda New Vehicle Limited Warranty. It also provides and Non Powertrain coverage for 12 months or 12,000 miles beyond the expiry of the standard new vehicle warranty, excluding normal wear and tear, paint finishes, and interior upholstery.
Honda also offers vehicle financing with the Certified Pre-Owned Vehicle via the Honda Financial Services, with easing options depending on your situation or ability to pay. What's more, your Certified Pre-Owned Vehicle is also eligible for the Honda Care program for additional coverage plans that can range from 7 years or 100,000 miles up to 8 years or 120,000 miles from original onservice date. The Honda Care program includes roadside assistance, towing, and trip interruption and other benefits.