2017 Honda City Vs. Old Model City – Price Comparison
November 21, 2017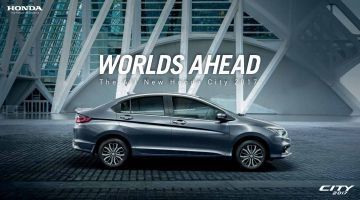 This year marks the launch of the 2017 Honda City in India, which the carmaker hopes will bring the 'City' brand back tothe top in its class. Even a quick look at the newest Honda City clearly shows its differences with previous models in terms of looks. This latest offering also comes with features that are visibly distinct from older renditions.
This new Honda City in Kannur comes in a staggeringnumber of diverse variants, eachwith different features. You can get this car diesel or petrol powered and with automatic or manual transmission. Current prices range from Rs 8,79,221 (petrol) and Rs 11,05,818 (diesel), depending on the model and added upgrades.
In comparison with an older model, the 2017 Honda is of course a bit pricier because it is brand new—but the difference is strikingly small. A used 2014 Honda CitySV still sells forRS 7,35,000, which is not very far from the price of the 2017 base model.This means that you can get a brand-new car for just a little bit more money. For some people, price difference is close to immaterial considering the numerous exciting and awesome upgrades of the latest release. It boasts of serious upgrades that you simply cannot find in older models. The 2017 variant offers a keyless entry, electric sunroof, Digipad for infotainment, cruise control, leather seats, and alloy wheels, among other perks.
The 2017 Honda City is equipped with the latest designs and technology at a most competitive economic pricing. It's certainly worth a look if you're in the market for a new vehicle. Schedule a test drive withyour Honda dealer today.